Informative, high quality, great value & user-friendly online training!


Interactive Healthcare Training offers online training to individual users and flexible arrangements for agencies/organisations.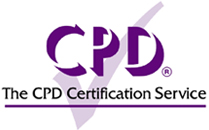 We pride ourselves on excellent, efficient and friendly customer service.

All of the online packages are Continuing Professional Development (CPD) endorsed and transferable between agencies. In a few moments you can be on the fast track to completion of your studies, certification and peace of mind.
Our courses include:
Fire Safety, Infection Control and Standard Precautions, HAI (MRSA & Clostridium Difficile); Lone Worker, Violence and Aggression, CALDICOTT, Complaint & Conflict Resolution, Health and Safety, COSHH (Control of Substances Hazardous to Health regulation), RIDDOR (Reporting of Injuries, Diseases & Dangerous Occurrences Regulations) Safeguarding Children & Young Adults (POCA), Safeguarding Vulnerable Adults (POVA), Common Induction Standards,Equality,Diversity & Inclusion, Medication Awareness & Record Keeping for Care Workers, Medication Awareness and Dosage Calculation for Nurses, Food Safety and Hygiene, and Manual Handling.


Please click on the package that you wish to complete in order to view additional information and to register.